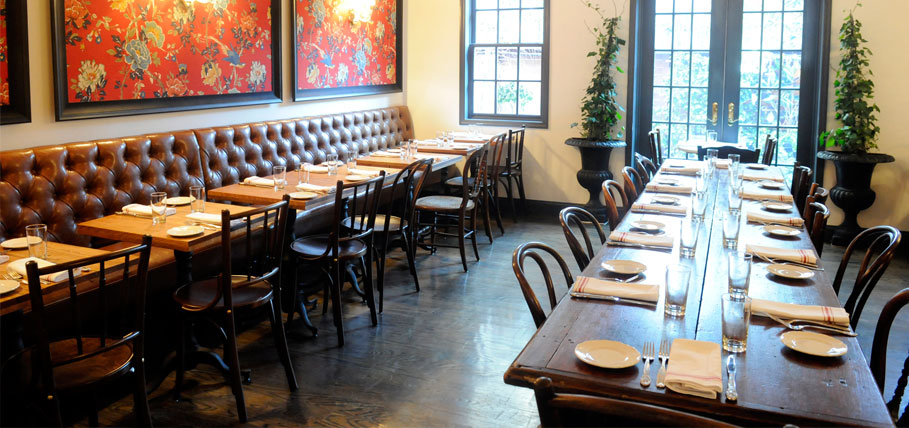 We happily accommodate groups larger than six people for any meal service. To help facilitate service and enhance your dining experience, we ask that guests order from a custom-designed, 3-course prix-fixe menu.
Prix-fixe menus are traditionally served family-style. Indiviudally plated 3-course prix fixe dinner menus are available at a higher rate.
The entire restaurant or either of the dining rooms can be reserved for a seated breakfast, lunch, dinner or brunch.
Our back dining room looks out over a small garden and accommodates 48 people for a seated meal, or up to 50 for standing cocktail events. The front bar room seats 35 people, including bar stools.
Room fees may be assigned depending on the size, time and duration of your event.
For more information, please send an email with the details of your event (date, time, duration, number of people, type of celebration) to events@tipsyparson.com.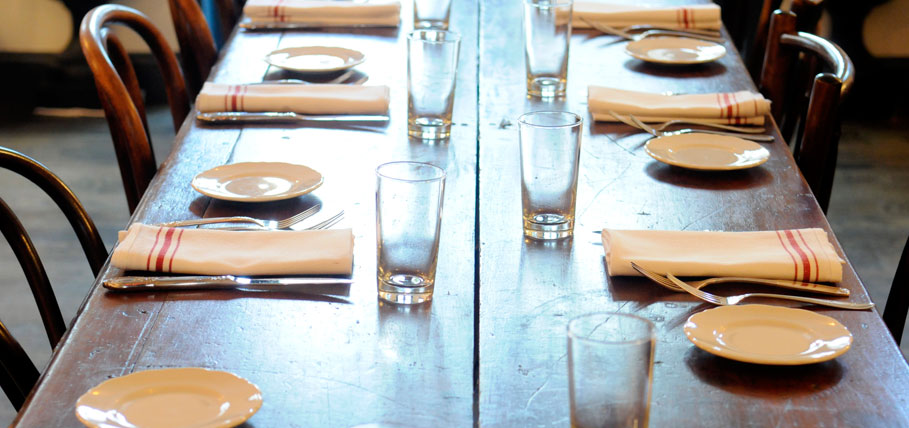 Need more information about arranging a group dining reservation or booking the restaurant for a private event? Click here.
Have more questions?

Email us at info@tipsyparson.com or 212.620.4545.
COPYRIGHT TIPSY PARSON 2014